Easter 2007: Breathe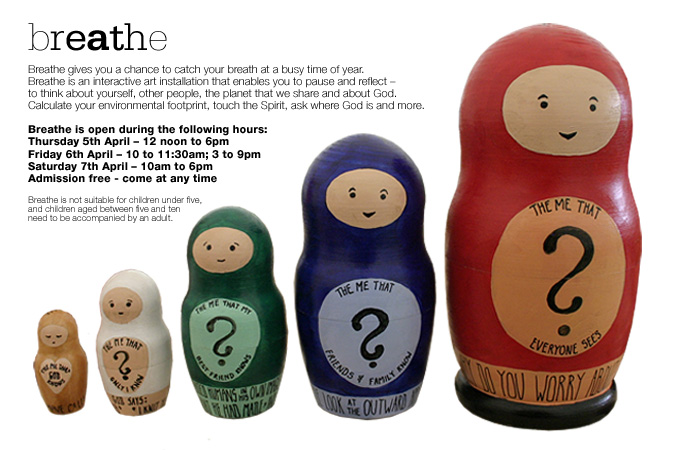 Breathe was created for Greenbelt 2006 - photos of the Greenbelt installation here. We ran it in St Mary's Ealing over Easter 2007.
Breathe is an interactive art installation that enables you to pause and reflect – to think about yourself, other people, the planet that we share and about God. Calculate your environmental footprint, touch the Spirit, ask where God is and more.