September 2015: Fresh!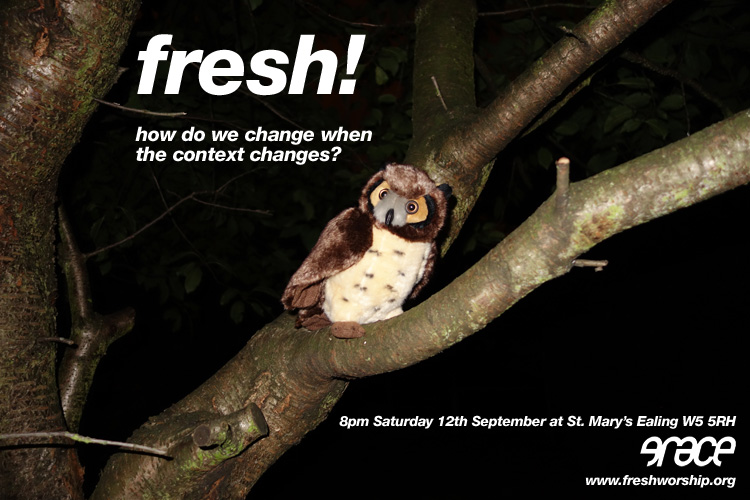 1. as people arrive: [congregational game]
A guessing game of words that have totally changed their meaning - 'Old Concepts, Fresh Expressions'
2. intro: [talk/slideshow]
ben's story about minister unable to translate 'jesus is lord and worthy to be praised': See here.
3. reinventing religious cliches [congregational activity]
ask congregation to translate into contemporary language and ideas (if they can) using expressions that people can relate to, not christian jargon/cliches
hand out cliches on paper: for individual phrases do a list of say 5 on a piece of paper, with space for the new versions or a hymn, verse or liturgy by itself on paper, with space for new version write footnotes to old hymns/liturgies - if you don't use it in normal language add footnotes
small group or individual activity but stick up on wall
all go and look at the results - presenter can read out some and invite explanation/discussion
4. all things bright and beautiful [talk/slideshow]
See here. how we use agrarian images while living in an urban society
5. build your church lord [congregational activity]
what do words like prayer, teaching, mission, church mean now?
what should we give up and what should we hold on to?
what are the core things of church? and how should they be expressed now?
to help us think about this, play the heresy! game
6. final prayer
final prayer on screen