June 2021: It will be solved by walking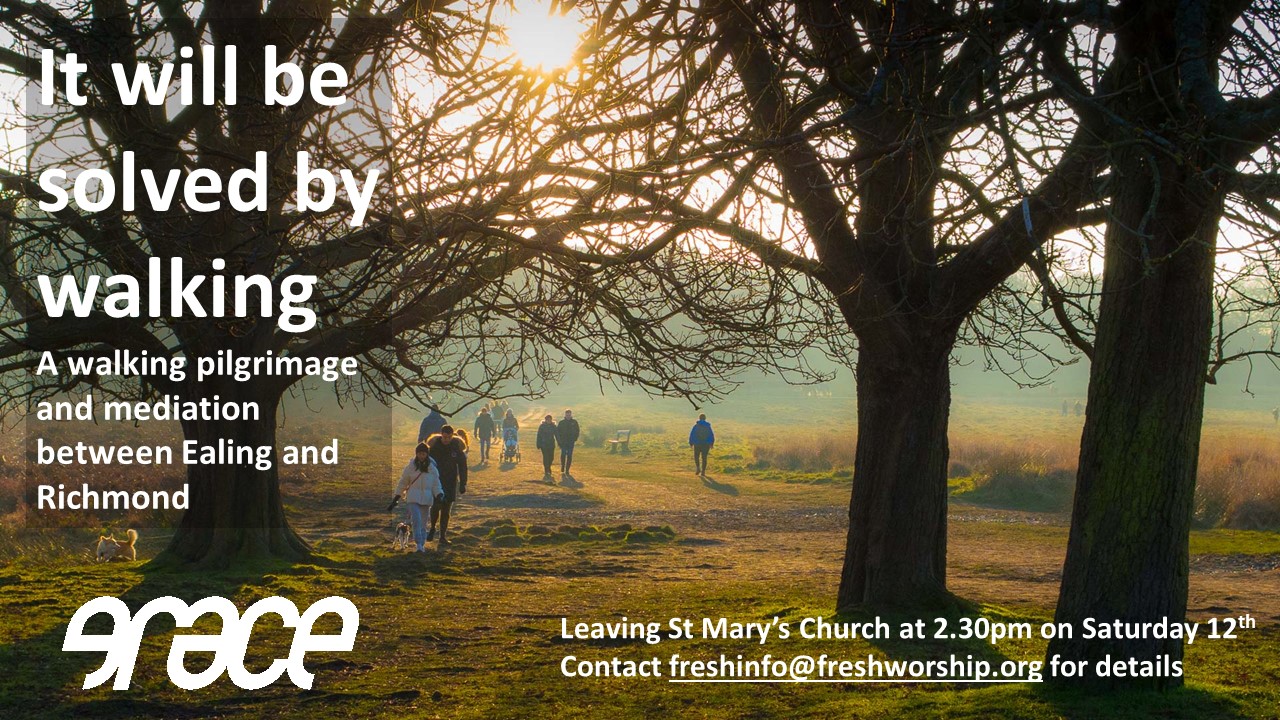 A Pilgrimage that started at 2.30pm at St. Mary's Church.
The pilgrimage walk took approximately 3 hours with some liturgy and personal reflection in each of the parks.
We were asked to spend some time before the pilgrimage to think about "What does it mean for me to be a pilgrim, and why am I partaking in this pilgrimage?"
The route started from St. Mary's church, walking through Lammas Park followed by Blondin Park, and Boston Manor Park. We then followed the Grand Union Canal to Brentford Lock, joining the Thames Path and going past the magnificent Syon Park House (stopping for an ice cream in the car park). We then went through the old town of Isleworth, past the church and onto Richmond and the park.
At the end of the pilgrimage journey at Richmond we took the number 65 bus back to Ealing.
Opening quotation
Every genuine pilgrimage should retain a sense of openess - this sense of not knowing what will happen on the journey - that becomes the stretching dynamic.
Liturgies
Read at the various stopping points on the pilgrimage.