January 2021: Prune back dream forward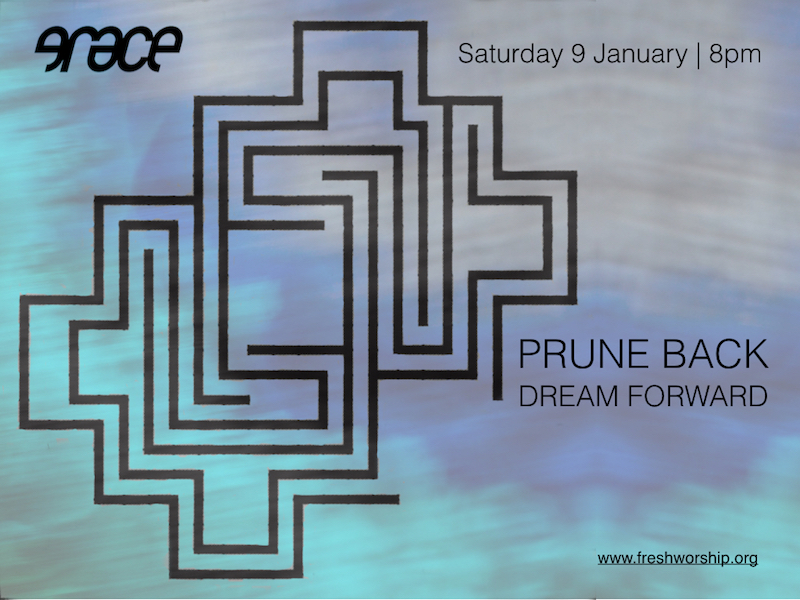 The first Grace of 2021 was an online labyrinth and a café space. Rather than Zoom we used Gather.town.
The website is https://gather.town/ - we asked people to have a look and sign up with a user id so you were ready to go. It's fairly straightforward but we talked through how it works on the day.
For the labyrinth itself there were be a series of stations, several drawn from the labyrinth we have used before and some new ones. Participants were asked to gather a few items in their homes to use as follows:
a stone and ideally a bucket of water but a stone on its own is fine too
a pen and paper
bread and wine
a seed
a candle (or a few candles)
Prune back dream forward / Gather.town screenshots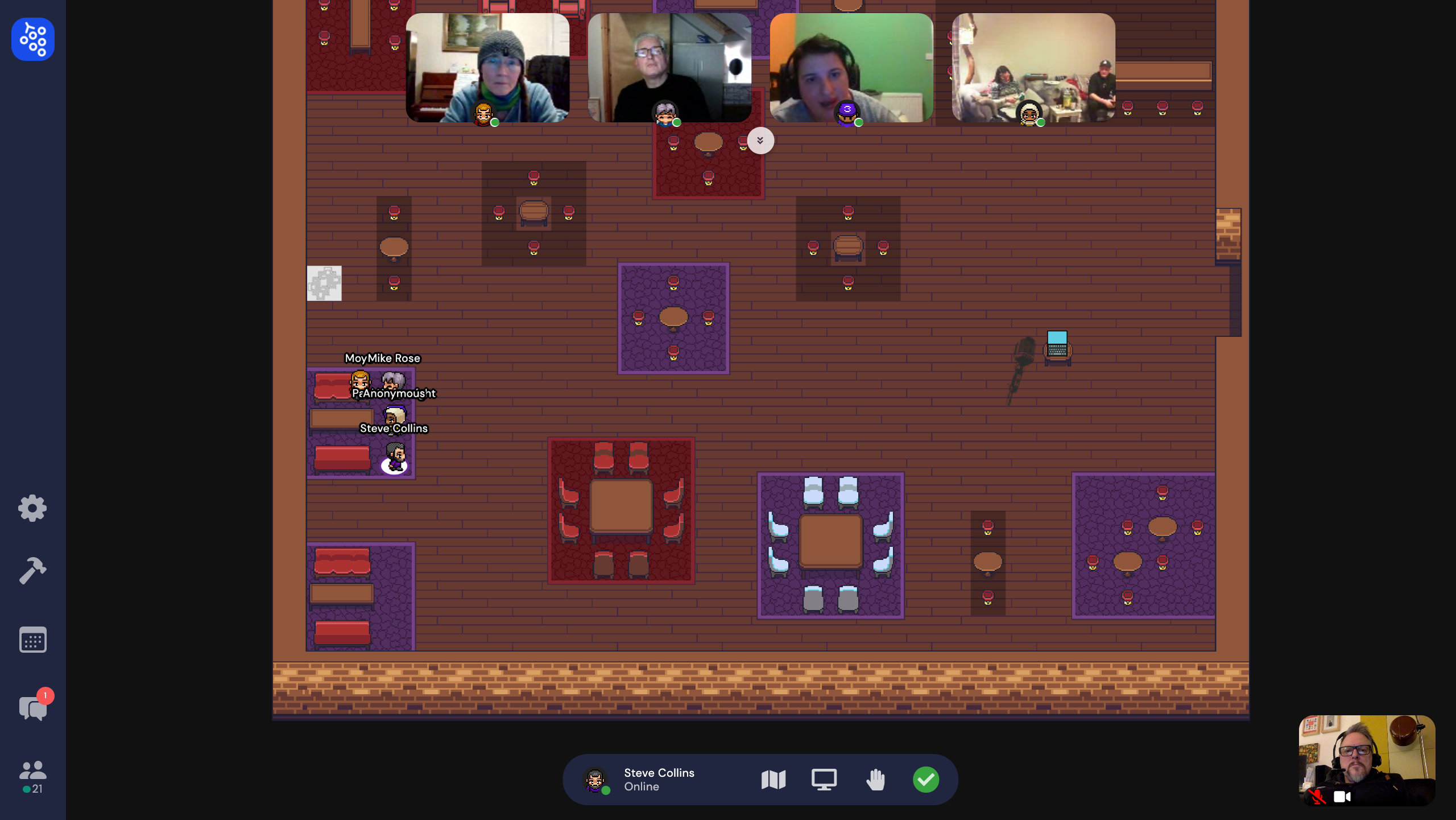 The first one above shows the cafe space. When we move our avatars into a seating area together, we all have little windows where we can see and talk to each other. If you move your avatar to the laptop and microphone on the right you can address the whole room.
At this point most people had gone into the labyrinth space. To get there, move your avatar to the white square on the left and it is magically transported to...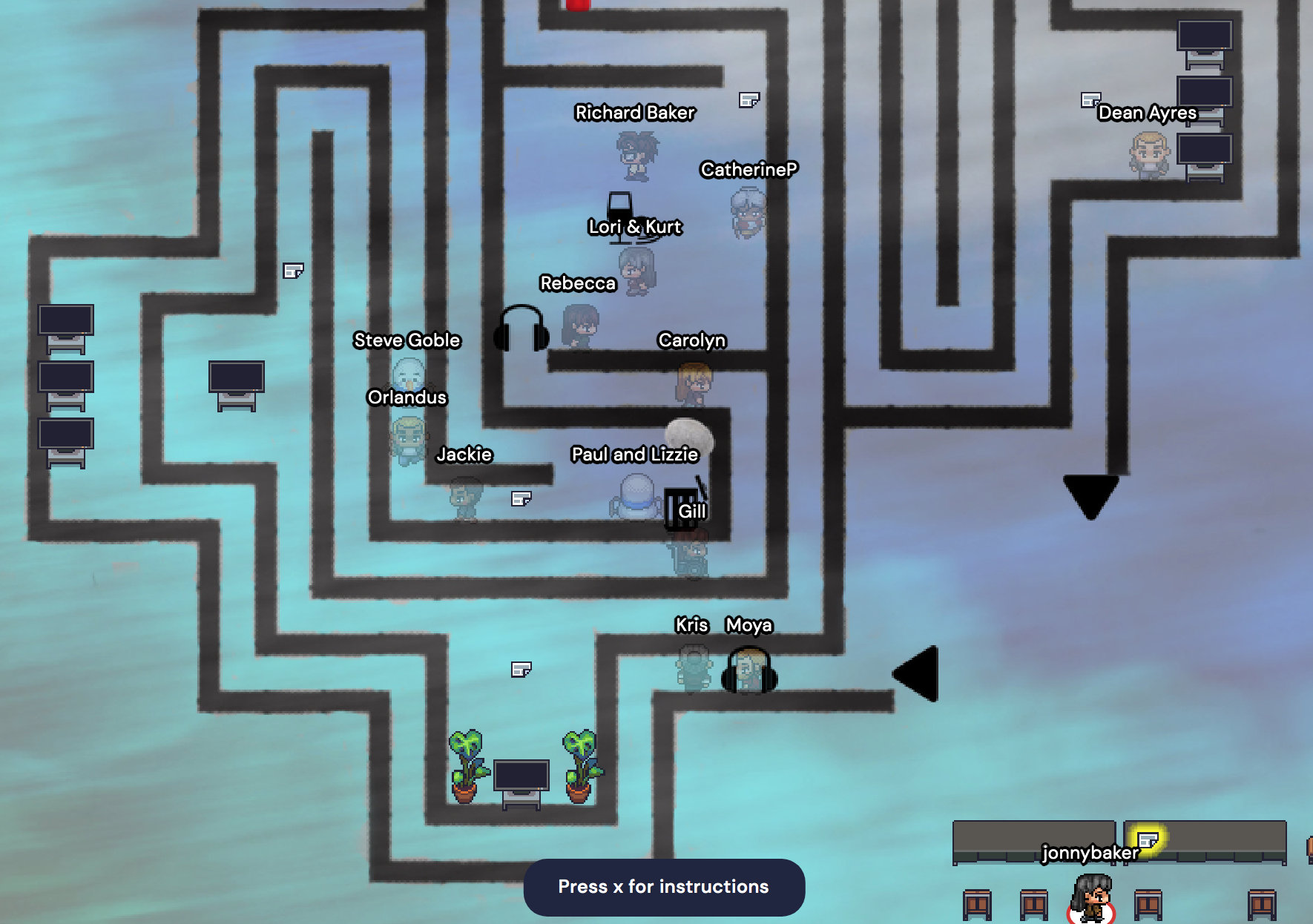 As we navigate around the labyrinth, the symbols are highlighted when we approach them and we press x to interact - there are music and meditation tracks, videos and things to do.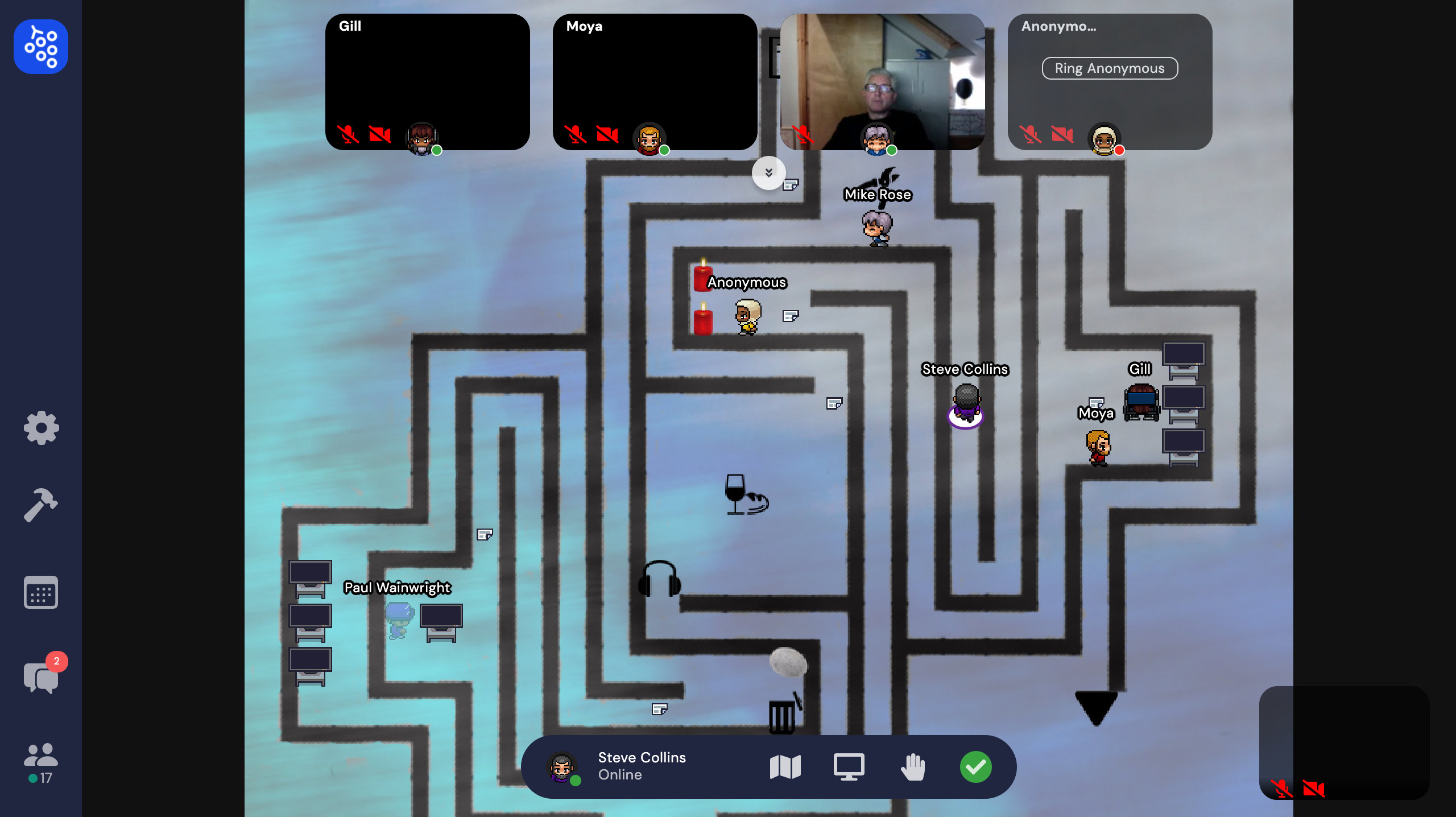 When your avatar is close to someone else's, their video window appears, but we have all muted in the labyrinth, and most people turned their camera off also.