June 2019: Forest Bathing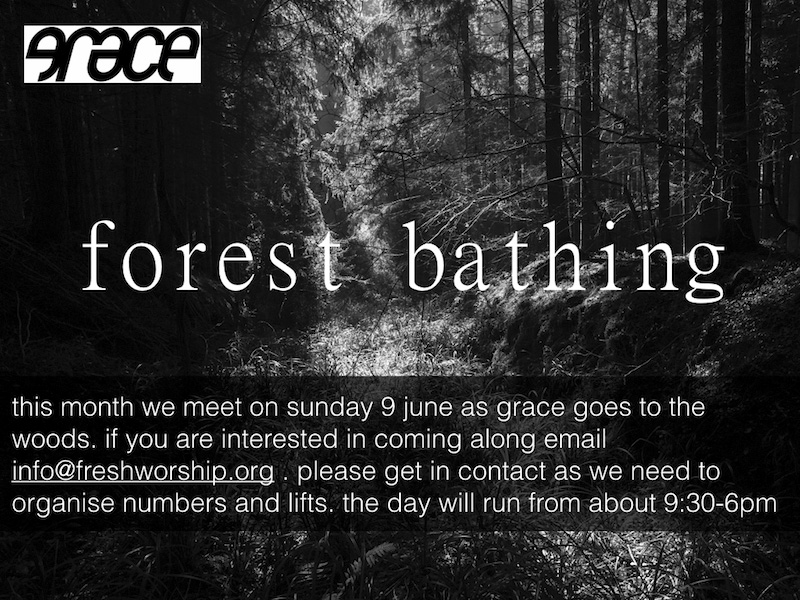 For once Grace was on a Sunday - we went to a private wood in Sussex for the day, to picnic and hang out. 'Forest Bathing' is a Japanese spiritual practice Shinrin Yoku, but it is simply a way of soaking in and enjoying the atmosphere of the wood.
Timetable (approximate):
11am Gathering and say hello to the wood
11:30 tea and coffee and cake
11:45 tour of the wood
12:30 chill, chat, hammocks, exploring, play, activities
2pm lunch
3:30pm storytelling round fire
4:30pm toasted marshmallows and tea
5pm blessing and depart
The weather was fine and warm all day, in a period of otherwise very wet weather. One of our party got lost in the wood when it was time to go - our departure was delayed by around an hour while we searched for him!