February 2019: Space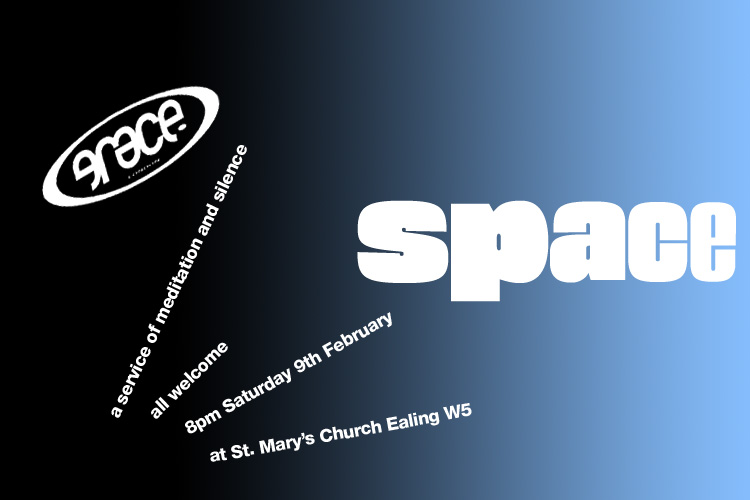 This year our February service fell in a space between church seasons - Christmas and Epiphany were past, Lent did not begin until March, so we found ourselves in an in-between place, a place to pause for quiet reflection.
The service ran entirely on screen, with music, for the congregation to simply watch, meditate and pray. The presenters said nothing after the welcome and introduction.
Order of service
Welcome and introduction
Come Holy Spirit - meditation with candle flame video
Slow down - prayer
Hey man slow down - Radiohead song 'The Tourist' and video of sand settling in shaken jar
Silence - three minutes
Wisdom - lectio divina. Meditation on a Bible passage from Isaiah 43. Read, meditate, pray, contemplate.
Song: I need something new - Savages
Silence - three minutes
Prayer - Jacob struggling with God.
Jacob wrestled with God one night. These images are artists' interpretations of that. For our prayer tonight we will take the idea of prayer as struggling with God. We pray for those we know who are on our hearts. We struggle with God.
Song: Struggle sounds - Seun Kuti
Struggle music
Struggle sounds
Struggle people
Struggle now
Silence - three minutes
Sending out:
in peace we will lie down and sleep
for you alone make us dwell in safety
abide with us jesus
for the night is at hand and the day is now past
as the night-watch looks for the morning
so do we look for you o christ
the lord bless us and watch over us;
the lord make his face shine upon us
and be gracious to us
the lord look kindly on us
and give us peace
amen
Song: Without Christ - Calvin Carr and Company
Slides pdf here - note that the movie clips are absent for the candle flame, the shaken jar, and the Jacob images.