October 2022: Alice In Wonderland Eucharist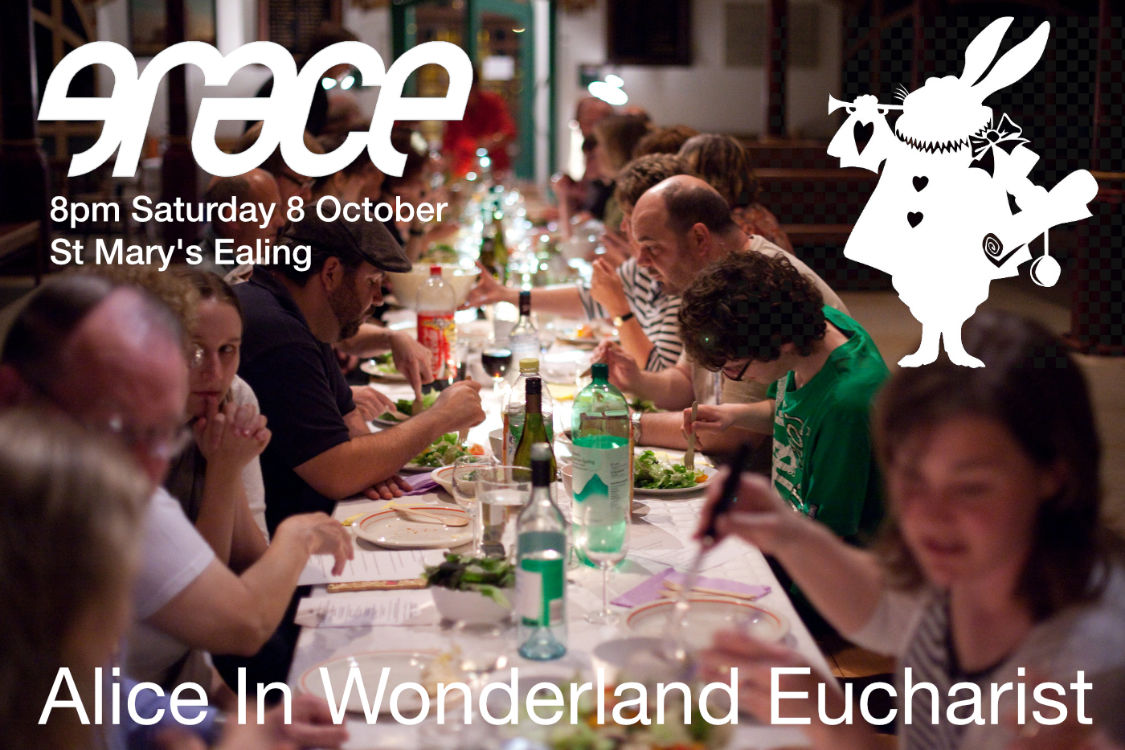 Tina Hodgett and Kathryn Marson have crafted a rather delightful and playful liturgy fusing Holy Communion and Alice In Wonderland. It was created for the Holy Rumpus in the South West of England for a gathering of pioneers.
The format was of course around a (Mad Hatter's Tea Party) table, so the café continued straight on from the eucharist. The bread and wine were in little vessels marked 'eat me' and 'drink me'.