July 2014: Labyrinth & BBQ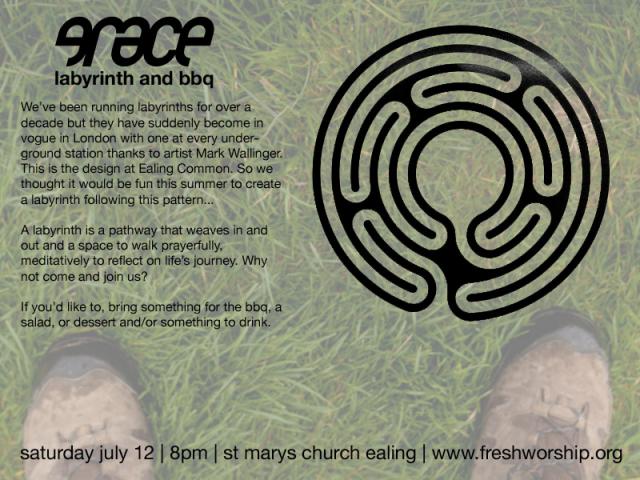 A mown labyrinth and barbecue. The labyrinth pattern this year was the Mark Wallinger one at Ealing Common tube station.
iPods were buried in the labyrinth with only the headphones showing. Each was looping a unique mix of the same track by Harry Baker and Chris Read - instrumental tracks, singing, rap, full lyric, refrain only, in various combinations. Walkers could pause in the walk to listen to four or five versions and let it build up in their mind.
We reused the buried iPods and the tracks for Event Horizon at Greenbelt the following month.