September 2019: Home: Photo exhibition at the Rickyard in Walpole Park, followed by meal
Grace was unable to meet at St Mary's in September and October due to building work and the wider church having a Church weekend. Over those two months while we were 'homeless' we explored the theme of home!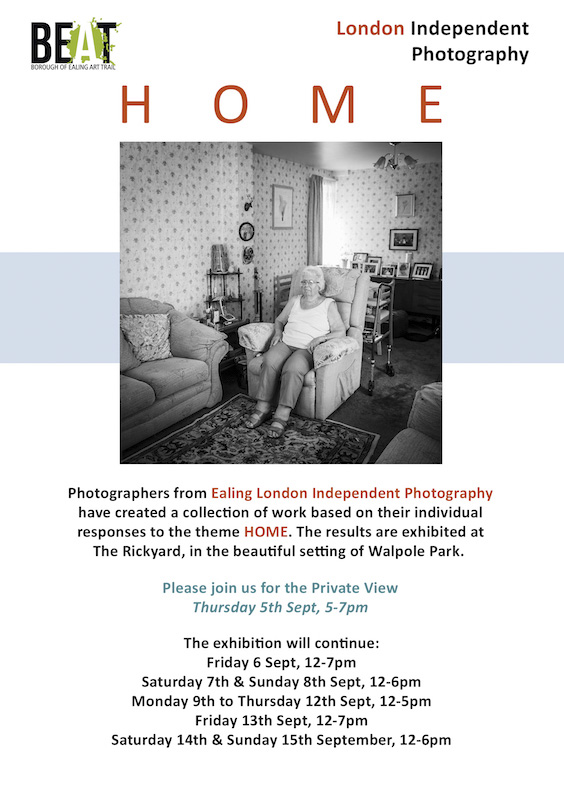 This photography show was part of the Borough of Ealing Art Trail. See the above flyer for details. Jonny and Richard both had photos in the show. Jonny gave a talk at 4pm on 14th September that was open to the public:
Longing for home:
For some of us we take home for granted as somewhere we can return to. But for others in the world conflict or occupation has meant they have had to flee and are unable to return home. Meanwhile they make home in a new place but still have memories of home from their homeland and a longing or an ache for it. Many Palestinians who have been exiled from their homes carry a key to remember home and as a sign of their longing. Hear stories of home, exile and longing. It will be facilitated by Jonny Baker who has a photo in the exhibition 'The Key'.
So Grace people went to Jonny's talk, looked at the exhibition, and at around 6pm walked to Mike and Jill's house for food and drink.