December 1996: God in the House - Grace on TV
'God in the House' was a series of 6 programmes shown on Channel 4 24th-30th December 1996. Each one featured a 'radical alternative Christian service' and the final one was Grace. We finally had it digitised and put it on YouTube here for your entertainment!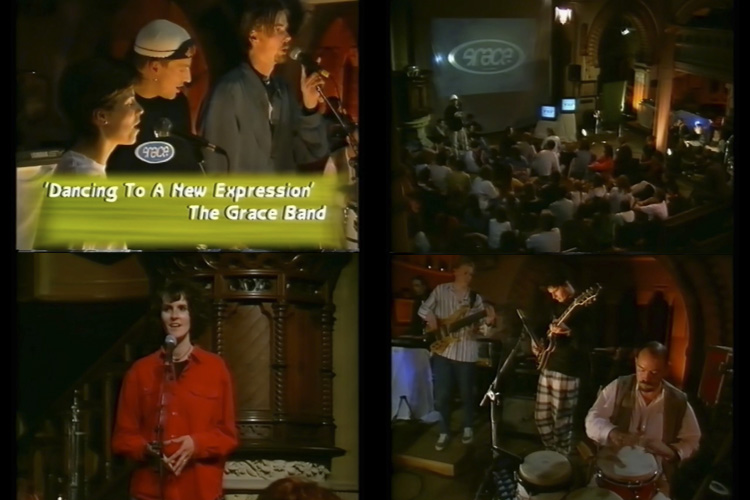 Of course it's an artificial situation. The church is lit for filming, there are more people than was usual, the emphasis is on live music not recorded - probably due to performing rights issues for TV programmes (although a bit of Inner City Life can be heard at one point). And there was a Communion which was edited out. This explains why Jonny is suddenly singing with a glass of wine!